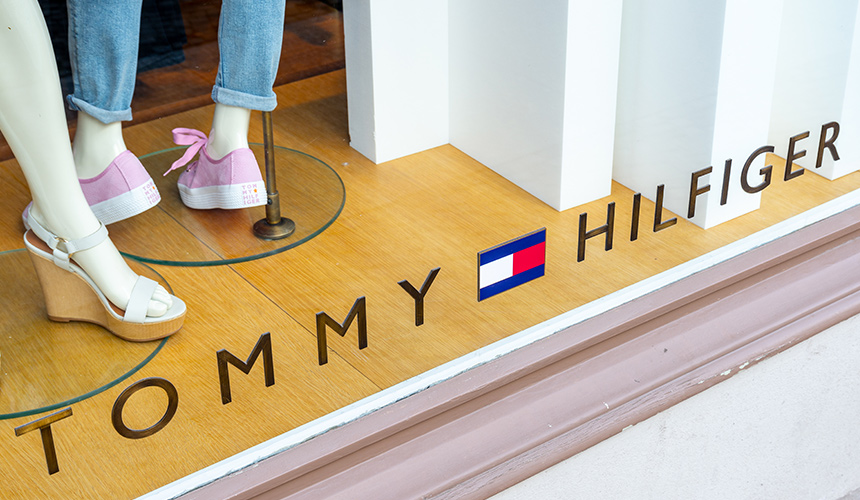 Who's Tommy Hilfiger
Tommy Hilfiger's brand was established by the fashion designer Tomas Jacob Hilfiger. Tommy's fashion career starts at the age of 18 when he opens a local store in Elmira, New York, his hometown, called People's Place, and soon became very popular among youth who bought hippie supplies and bottom jeans from his business. The economy had a turn in 1977, and this affected his store, being forced to file for bankruptcy and close the store. But his fashion journey continued, and he created the Tommy Hilfiger brand in 1985 when he was approached by an Indian entrepreneur to design men's sportswear line. Tommy agreed with the condition of developing the line with his signature. The signature of the brand was even, in the beginning, the three worldwide known colors of this brand, red, white, and blue. Its fashion items are meant to idealize the American style in a young manner, featuring downstreet and uptown tailoring. The brand's fresh clothing items soon become very popular, being adopted by celebrities such as Destiny's Child, Gwen Stefani, and other great names. It was a favorite brand in the '90s due to its unique and iconic style. The brand's style evolved with the trends while inspiring from music and pop culture. Tommy also started producing nautical, rock&roll, sporty items. The brand's popularity increased, and in 2017 was the most tweeted fashion brand, meaning Millenials adopt it too. It is a brand that evolved and developed while maintaining his well-known signature. Tommy provides fresh designs each time but familiar too. Their fashion items are fun and stylish, made with premium materials. Now the brand has more than 1800 stores worldwide, and Tommy continues to be the principal designer, although he is not the owner anymore. The global retail sales in 2018 were 8.5 billion dollars. They are also available numerous Tommy Hilfiger outlet that provide the brand's fresh items at advantageous prices.
When was Tommy Hilfiger founded?
Tommy Hilfiger was founded in 1985 in Manhattan, New York. Tommy started the company with the support of an Indian businessman, Mohan Murjani. Mohan wanted to create a men's sportswear line and invested for Tommy to start the company. This new line was launched with a great marketing campaign featuring a big billboard in Times Square. Tommy left Murjani in 1989 and got financial support from Silas Chou.
Who is the owner of Tommy Hilfiger?
The owner of Tommy Hilfiger was Tomas Jacob Hilfiger, an American fashion designer. The company was bought in March 2010 by Philips van Heusen, the owner of Calvin Klein and Izod. He paid 3 billion dollars for the brand. Philips wanted to bring together two premier companies that provide iconic fashion items. Philips told in an interview that Tommy Hilfiger company met his company's acquisition criteria, being a strong brand with superior management and profitable. The brand has also available Tommy Hilfiger sale, which provides its quality, iconic designs at good prices.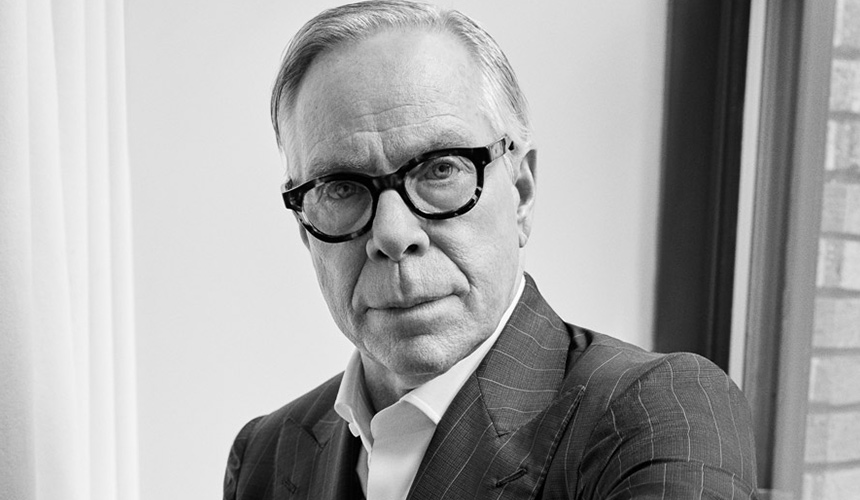 Who makes Tommy Hilfiger?
Tommy Hilfiger items are now produced by PVH Corp, the owner of Calvin Klein. The principal designer remains Tommy Hilfiger. They deliver premium styles, high-quality items worldwide.
How did Tommy Hilfiger influence fashion?
Tommy Hilfiger's design had a tremendous impact on the worldwide fashion industry. He introduced the American preppy concept, which broke the rules of American trends. Their concept was the classic American relaxed style with a preppy twist. They reinvent classic in a modern way, keeping up with the trends while staying true to their main characteristics—Tommy Hilfiger manufacturers authentic items, recognizable worldwide. Tommy's collections are fresh and new, made with quality materials, and they often celebrate glamour and music. Tommy Hilfiger spoke about his passion for music and how this inspires him to create fashion collections. These unique fashion items are available on the market also at advantageous prices in Tommy Hilfiger outlet, making them accessible for a broader mass.
What is Tommy Hilfiger known for?
Tommy Hilfiger is known for his unique design, with the outstanding signature of red, white, and blue, a style that is known and loved worldwide. It is a brand that keeps up with modern times, making cool and iconic fashion items with a preppy twist. The brand recreates old styles in an up to date and stylish manner. His signature look is nautical, preppy, red, white, and blue, which is unique and modern. It is one of the most recognizable brands worldwide. You can find these cool fashion items at Tommy Hilfiger sales at great prices.
Where did Tommy Hilfiger originate?
Tommy Hilfiger's fashion career started in his hometown, Elmira, New York. He started the brand Tommy Hilfiger when he moved to Manhattan in 1985.
Where is Tommy Hilfiger made?
Tommy Hilfiger produces fashion items in many countries. Most of them are manufactured in the US, more exactly in Saipan, a territory of the USA, located in the Northern Mariana Islands. These items have 'Made in USA' label. They also produce items in China and Vietnam, and they stand out for supporting the local communities in which they produce.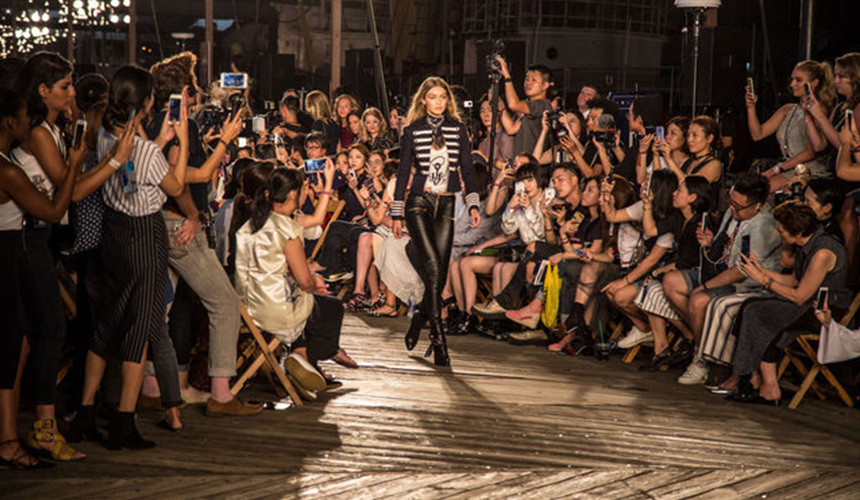 Tommy Hilfiger facts
They are many interesting facts about Tommy Hilfiger, the iconic fashion designer. Let's see a couple of them:
Tommy did poorly in school. He had undiagnosed dyslexia, which caused low performances in his student years.
Tommy was small in stature, and when he wanted to make it to the football team, he had to hide 15-pound weights in his pockets to be accepted.
He names his bankruptcy experience with his first store, the People's Place, his MBA.
Before starting his brand, he applied for a career at Calvin Klein, but this was not meant to be.
His first launching marketing campaign cost him 3 million dollars.
Rock musicians used to stop at People's Place, his first store, on their way to the concerts, to buy outfits.
Tommy Hilfiger net worth
The legendary fashion designer Tommy Hilfiger has a net worth of 450 million dollars. His earnings are entirely from his fashion designer work.