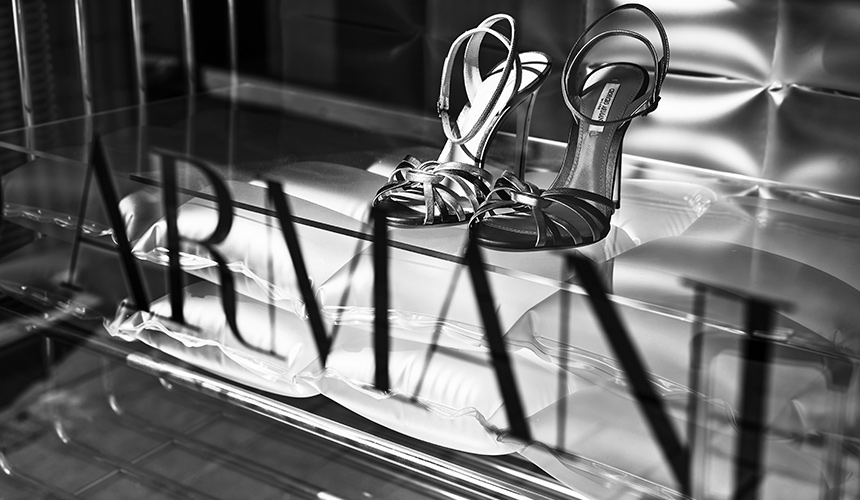 Who's Armani?
Armani was established in 1975 by Giorgio Armani. He is the most celebrated fashion designer from Italy. This brand provides sophisticated luxury clothes, jewelry, accessories, home goods, etc. But let's find out more about this great designer. Giorgio Armani was born in Piacenza, Italy and began his fashion career in 1957 when he left the Medicine University and hired as a buyer for the La Rinascente chain in Milan. Afterward, he met Nino Cerruti, owner of an Italian men's clothing manufacturer, who asked him to restructure his company's approach to clothing. In 1975 Armani left this company and decided to found his own company, with the encouragement of his friend, Sergio Galeotti. A year later, he was launching his first womenswear collection, which was fabulous and revolutionary and transformed the classic wardrobe of professional women in unique ways, adding floral skirts and pantsuits in elegant colors. In 1990, the brand already had 200 stores worldwide and developed new fashion lines such as Armani Exchange, Emporio Armani, Armani Jeans. In 2005 Armani launched his first haute couture line, which was a success. Although today it maintained his luxurious design style, it is available on the market discounted Armani clothing, which makes their clothes accessible to more people. Also, Armani wholesale clothing provided quality items with great designs.
Where did Giorgio Armani originate?
Giorgio Armani was born in Piacenza, Italy. He founded the Armani brand in 1975 in Milan, Italy, with his friend Galeotti.
Who is the founder of Armani?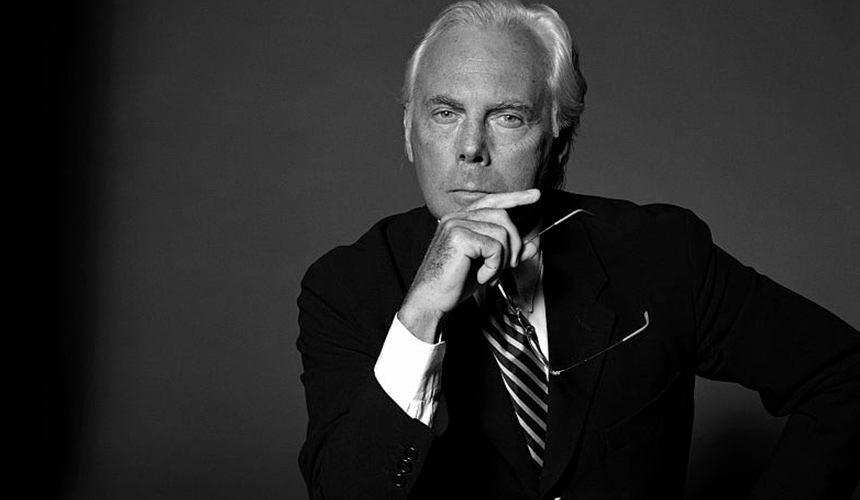 The founder of Armani is Giorgio Armani, an Italian fashion designer. He is famous due to his luxurious ready-to-wear clothes. He founded the company in 1975 and soon became very prosperous; his company had excellent development worldwide. Giorgio's fortune is estimated at 5 billion dollars. Giorgio Armani is an iconic fashion designer who now owns an empire due to its business success worldwide. His signature is the power suit.
Where is Giorgio Armani made?
Giorgio Armani's luxury range is made exclusively in Italy. They are made with entirely high-end materials and have superior quality. Giorgio's Armani clothing sales provide these items at advantageous prices.
What's Armani famous for?
Armani is one of the greatest names in the fashion business, being known mainly for fresh and clean tailored menswear and womenswear lines, which are also comfortable to wear, feeling like a second skin. He was the first one to create a deconstructed jacket. Celebrities such as George Clooney, Richard Gere used to wear frequently Armani suits, not only in movies but also in their private life. Armani had great success in Hollywood, and the fashion world talked more about his creations after he dressed Richard Gere in the American Gigolo movie in 1980. Armani suits are sophisticated, elegant and made of high-quality materials, being a fashion statement and they cannot go unnoticed. These special suits are also available at Armani clothing sales at great prices. They are a great addition to any wardrobe and a timeless piece that everybody will wear for many elegant occasions. Discounted Armani clothing is an excellent investment that people can enjoy many years due to the quality materials which remain impeccable in time.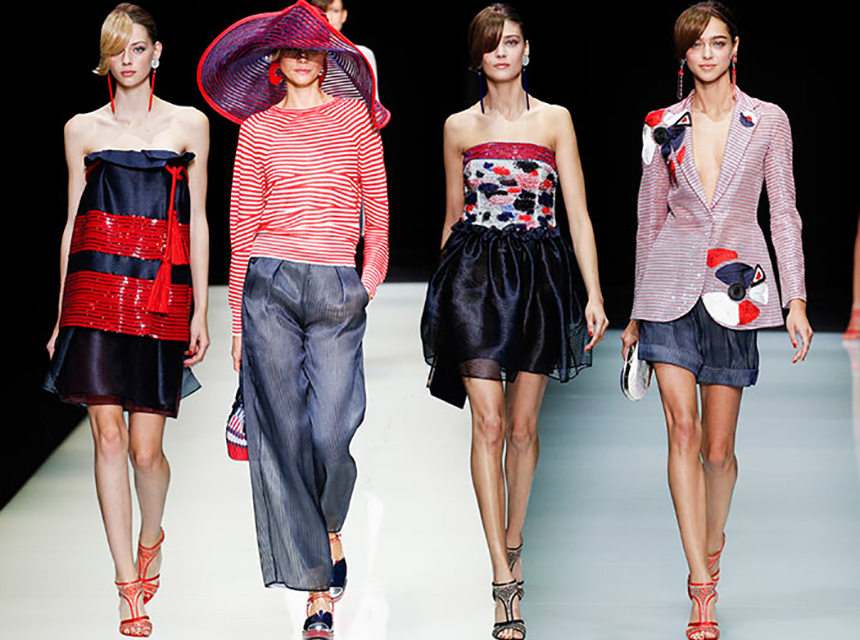 What is the difference between Armani and Emporio Armani?
They are both lines of the Armani brand. Armani produces luxury, high-end clothes, while Emporio Armani provides less expensive clothes made for younger customers. Giorgio Armani also wanted to target the younger generation and this lead to founding Emporio Armani line. This line is chic and sporty, ideal for youthful. The prices for these clothes are lower than the ones at the Armani line, addressing a less wealthy audience. Armani line, on the other hand, provides luxury clothing, elegant and sophisticated, made with high-end materials, and targets the affluent mass. Both these lines are available at Armani wholesale clothing.
How did Giorgio Armani influence fashion?
The words that can describe the Giorgio Armani style are elegant and minimal. His clothes have clean cuts, simple yet very sophisticated. His design is iconic, and throughout the time, he created some timeless pieces such as Unconstructed suit, Pantsuits for women, Casual Luxury, Deconstructed Jacket. By removing the structure of jackets and suits, he wanted to personalize the clothing and destroy the uniform everybody was wearing at that time when he started his fashion career. He added a chic and sophisticated note to the classic outfits while using comfortable materials and make them a fashion statement. And he succeeded, changing the fashion forever. Giorgio made a bold innovation that was soon adopted by celebrities and wealthy people worldwide.
What is Armani known for?
Armani is known for revolution the classic suit. He created a unique, elegant style that changed the fashion industry. He creates luxurious clothes, which are both chic and comfortable. His clothes have a clean and simple line yet sophisticated design. Armani's known for unconstructed suits and jackets that provided a twist in the fashion industry.
Giorgio Armani facts
They are several interesting facts about the fashion designer Giorgio Armani, such as:
A fashion career wasn't his first choice. Giorgio Armani studied for three years at Medicine University and then completed his military service before launching his fashion career.
Giorgio discovered his passion for fashion when he was working at a department store in Italy. He worked as a salesperson in the menswear department.
Armani made costumes for over 250 films. He did costumes for Richard Gere in American Gigolo, Robert De Niro in Untouchables, and many others.
Armani designs are everywhere. In Milan, you can see these designs also at the police force, for example.
Giorgio Armani collaborated with the Pope, designing the cover of a gospel book for him.
Armani loves sports, and that is why he dressed Chelsea FC at the Olympics.
Armani is the unique owner of his company and never goes into depth.
Giorgio Armani net worth
Giorgio Armani is an Italian billionaire, with a net worth of 9 billion dollars.
He lives a luxurious life, which includes exotic holidays, private homes worldwide and a 213-foot luxury yacht.
In 2017 he had revenue of 2.7 billion dollars.
If you are an online boutique or a retailer we have in stock a great array of Armani clothing at a whole sale price and if you don't find what you're interested for then you can request our Armani Clothing Catalog.