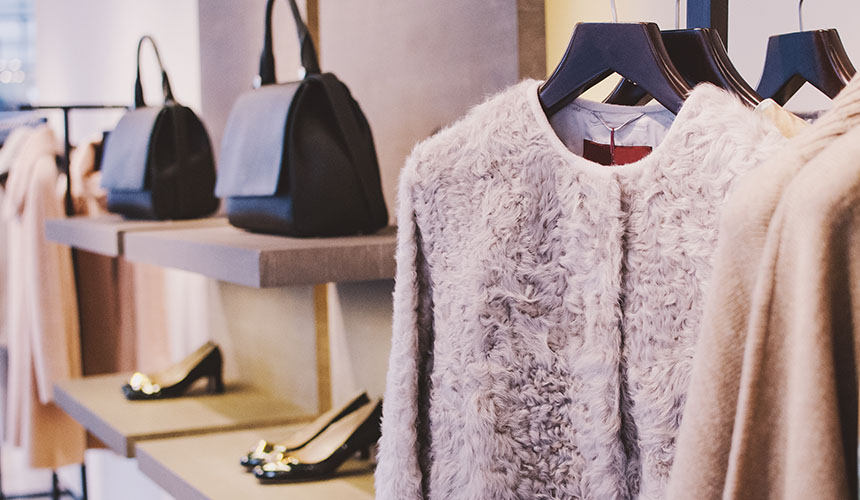 Starting your own online boutique can be quite exciting and lucrative. It will require a business plan. Learning some basics about running a business will be essential. You will need to be thinking ahead about things like where to find wholesale clothing suppliers. How you will manage to get wholesale clothing accessories, and dealing with wholesale clothing designer brands. On top of things like that you will need to have a marketing plan set in place to get people to your online boutique. This will be the ultimate factor that determines a successful store.
How do I start a boutique from home?
Apart learning how to buy from a wholesaler, the first step to starting a boutique from home is to choose a business name. The business name needs to be easy to remember, catchy, and that's easy to spell. Take your time with this step. This is the foundation and the front line for your business.
The Second Step after you have chosen your business name is to head over to Godaddy.com and search for a domain name. Ideally the domain name should be your business name. If the name you have chosen is not available you may want to rethink your brand name altogether. It's very important for your brand and domain to be completely congruent.
The third step once you have your domain name is to apply for an EIN. EIN stands for Employee Identification Number. This is the number that the government uses to categorize your business and tax you. It's not the most thrilling part of starting your online boutique but it's necessary.
The Fourth step is to apply for a resale permit, also known as a wholesale license.
The Fifth step is to file for a fictitious business name through your local newspaper.
The Sixth step is to then go and open up an account under your business name. In order to do this you will need both your EIN number as well as your proof of filing for a fictitious business name.
Congratulations! Once you have completed the above 6 steps its time to actually get started with the business! It would be very beneficial to check out and learn about Shopify. Shopify is an online selling platform that allows you to set up an online store in as little as an afternoon.
How much does it cost to start an online boutique?
The answer to these questions varies greatly. If you choose a print on demand style business to start you can literally get started for just a few dollars or pounds. If you choose to purchase wholesale and have stock on hand you are going to need much more capital upfront. It would be wise to set aside around 500 dollars or pounds to get you going. This will allow for your first lot of orders to be sold. Remember it will also drastically depend on the supplier you are hooked up with and what type of deals you can strike. This is the time to put on your best outfit and get negotiating!
How do I start an online boutique with no money?
Step 1 is to identify your niche and research your market. There are so many businesses out there. Decide what is your unique angle. What is your store going to offer that's different and unique? There are so many types of niches that could include female clothing, men clothing, children's clothing, handbags, footwear, pet's clothing. The niches are really endless so choose a niche and then niche down even further. For example, let's say you chose male clothing. Niche down even further possibly Men's hats, or men's bow ties, or socks. You need something to specialize in to stand out from the crowd.
Step 2 Even though we covered this in a step above you must choose a business name. Make sure the name is catchy!
Step 3 You are going to need a website. In order to achieve this you are going to need a domain name, and a hosting platform. This will cost a little bit of money but not much. You can search on a website called Namecheap.com here you can get a whole year's worth of a registered domain for as little as 10 pounds. Also if you intend to sell your products globally, you will need to translate your website using a reliable and accurate translation service.
Step 4 You will need to buy stock to sell. This will require that you find a supplier to purchase some supplies from. If you have no money this will be a bit of an uphill battle but it can be done. You can always choose a "Print on demand", style business model in the beginning. This will allow for the stock to only be produced when you have had a unit sold. This allows you to get your business going without needing any inventory!
So you can see you can get started with an online boutique for as little as 10 pounds once you have purchased a domain name and get yourself set up with a free hosting plan. From there simply start a print on demand service with your own personalized designs for sale.
How do I start an online boutique on Facebook?
In order to start an online boutique on Facebook you are going to first want to follow the steps that have been talked about already. Get your business name together, as well as a good platform to host your store. From here you want to start a Facebook business page. Be sure to make the page look as professional as possible. Showcase your best products on the page. Then start getting the word out there. Start with friends and family. It might even be wise to start a Facebook Ad campaign to help promote the store. This will allow for maximum exposure. The more engagement you can build on your Facebook business page the more potential customers you can then direct over to your store. It will require time and consistency and patience. This platform is fantastic, but like all good things it will require time.
How Do I select my Brand?
When it comes to selecting your brand you want to focus on who your core audience is. Are you targeting stay at home mom's? Are you targeting businessmen? Once you know who your target market is you can move forward from there. If you focus on what your market wants and not what you think they might want you will do well. Once you have determined the niche, it's time to come up with a name. Remember to focus on something that is easy to read, easy to write, easy to pronounce, and hopefully has an identical matching domain name that is available. If you can get all of those things right then you have a winner!
"You can find top brands like Armani, Diesel, Calvin Klein, Tommy Hilfiger at wholesale in our website, or you can request more information by requesting a catalog to find out about new arrivals."
How Do You get name brand clothing discounted or at wholesale price?
With the use of Google it is actually quite easy to get branded products for wholesale nowadays. There are lists online with branded wholesalers, search forums, Facebook, Catalogs, or perhaps you even know someone who has a connection. With a day's worth of digging around online you should be able to create a good size list of wholesalers that are willing to make a deal with you on their branded products. Don't be afraid to really get into full research mode for this part of the business. In Fact the better deal you get directly affects your bottom line so this is a very important step!
How do I find name brand clothing wholesaler?
To find suppliers you are going to want to use the internet. There are also websites like Alibaba.com and Aliexpress.com that offer a plethora of products at wholesale prices overseas. Remember most boutiques don't find suppliers that are local in their area. The cost for local suppliers usually doesn't leave any room for profit.
How do I buy inventory for my online boutique?
You can research suppliers online, on Facebook, and on websites like Alibaba.com Also, don't forget that you can always take the print on demand business approach and have a company only print what is sold. This method is one of the favorites for new boutiques. Finding good wholesale clothing suppliers can be a time consuming task. But once it has been done and you build some relationships, you can have a long lasting supplier for years to come that feeds the inventory of your online store.
How to market my online boutique?
The first step to a good marketing plan is figuring out where your market hangs out online. Secondly, building a solid presence on social media platforms like Pinterest, Instagram, and YouTube are great ways to get exposure to your store. This will require some serious upfront dedication and hustle on your part. Once you have established your brand on some of these platforms you should start to see consistent traffic to your online store and sales to follow. Remember that an online boutique is a marathon and not a sprint. Try and build a presence on just one social media platform first (preferably the platform where most of your customers like to hang out.) Once you have some traffic built up to your store, start capturing email addresses. Sending promotional offers and consistency can do wonders for your overall sales report.
Lastly, you will want to consider some paid traffic options. This might include doing some YouTube ads, Facebook ads, or even using Google to get your name out there. With good quality products, consistency, and a touch of patience your new boutique will be making consistent sales and generating profit.